REVIEW // The Blackout Club
The team over at Question have labeled this first-person quest as a co-op horror game.  The setting is a small town which has major sleep walking issues, secret tunnels, and a bunch of teenagers running around at night.
When you start, you are given the option to play the prologue and get a bit of the backstory or, just jump straight into the co-op/story aspect.  I'd suggest playing the prologue to get an idea of what is going on as well as a feel of the controls. 
The Blackout Club feels very much like many other first person games when playing although, it does have a unique aspect by using eyesight to reveal footsteps and secret messages for navigation. This can lead to some blind fumbling about that could lead you into an enemy's waiting arms whilst you are running around trying to accomplish things.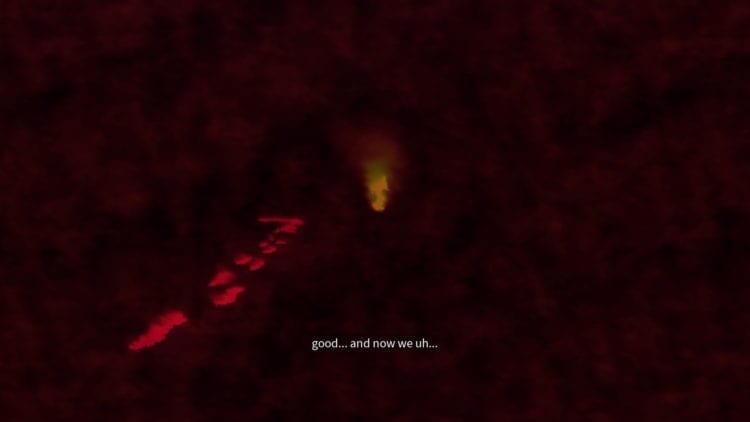 The game positions teens against their parents who seem to ignore the strange events going on in the town, and also… participating?  While interesting, there are some bits of the story that seem to jump around confusingly (like how did they discover everyone was sleepwalking) which may have been nice to see but perhaps can be made up through story progression. 
At the time of this writing, there were matchmaking issues on Xbox so I did not have a chance to embrace the experience with others, but I did get to play a few missions solo. Question has also added a feature to capture your breaths and gasps through a microphone as you experience the thrills of the game. I didn't get to feel the full effects of this enhanced horror, but if you are easily scared and jumpy, I would recommend anything that adds to the gaming experience.
Without giving up too much gameplay, I did find the blindly wandering adults to be a bit easy to overcome which was a little disappointing. If you are a thrill seeker however, I can see being easily overwhelmed if you get caught between a group of them with no help.  The level generation changes where enemies and items are with each mission, but the neighborhood stays pretty much the same each adventure.
There is also the matter of the glowing figure you can't see unless your eyes are closed, which lends back to running around the map blindly trying to escape something that.  It makes sense but it also can be annoyingly difficult to navigate houses while and roaming adults while also trying to keep an eye out for the shadow figure.
The Blackout Club offers an interesting new take on co-op with a thrilling horror component. If you and your friends are looking to solve some mysteries with your eyes closed, this might be worth some play time.  You'll have to forgive the story-line and blind roaming but perhaps figuring out the mystery of the town can overcome those issues.